As things wrap up at Oxford Square, there are a few more elements of the project to be shared here. Completion of the patio and back yard is still pending, and it could still be several weeks before we have the whole place professionally photographed. Meanwhile, there is still a lot to be excited about here at The Blog! These are still just my non-professional snapshots, so please forgive the amateur awkwardness of some of the images.
The guest bath tile got a little bit of a preview here. Prior to renovation, the guest bath was the one and only bath in the house.This week I want to look at the master bath, which was a completely new bath that we added to the house.
The master bath has a simple horizontal vanity, anchored by a taller storage cupboard on the right, and a tiled bench running the length of the room on the left. In the photo below, there will be a large mirror mounted in the blank space between the medicine cabinet and tall wooden storage cabinet.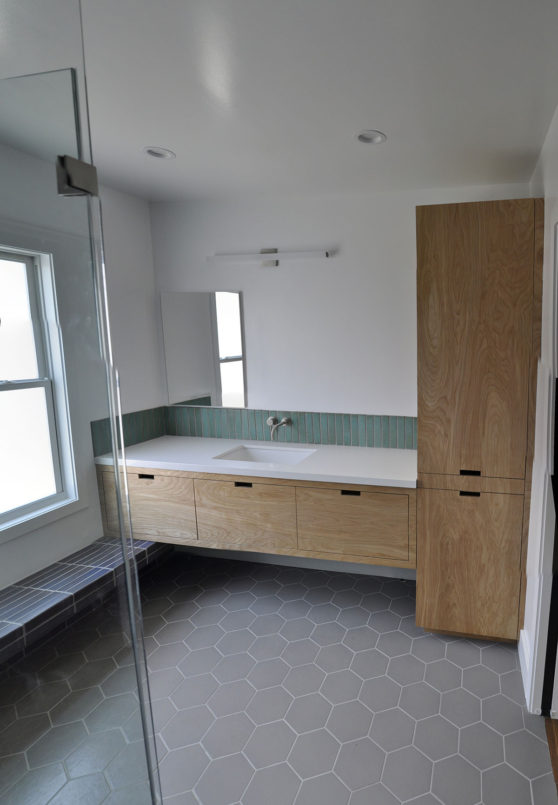 Continue reading →